The Bronx Candy Store

Veterans and Police

Tribute

For Service To Our Country

Sergeant Leonard J. Vivolo

U.S. Marine Corps

Viet Nam 

Service From 1963-1967

PFC Steven M Miller

U.S. Marine Corps

Killed On Active Duty 1981 Age 19

Camp Pendleton, California

(Mickey's Brother)

Lenny Vivolo

Marine Detachment 3rd Shore Party Battalion

3rd Marine Division....Viet Nam

On Board U.S.S. Tortuga 1964

Petty Officer 1st Class Michael McWatt

U.S. Navy Service From 1970-1990

A SOLDIER PRAYS

Oh Lord!

Here we sit on this foreign soil,

So very far from home and loved one all.

Death so very near and we so very much afraid.

Please help my comrades and I,

For we wish not to die alone.

We pray that you will be here,

To hear our cry and us to your breast to take.

You are the only living Lord,

We give ourselves to you.

If we must die, and die we must,

Please take us home on high with you.

With outstretched hands we grasp for thee,

Thy love so tender and yet so strong.

Every breath of ours is yours to have,

We need you, Oh so very much Lord.

Written from the heart by Tom R. Milne 

IN MEMORY OF DEPARTED COMRADES

Do not stand at my grave and weep;

I am not there. I do not sleep.

I am a thousand winds that blow;

I am the diamond glints on snow.

I am the sunlight on ripened grain;

I am the gentle autumn's rain.

When you awaken in the morning's hush,

I am the swift uplifting rush

Of quiet birds in circled flight.

I am the soft star that shines at night.

Do not stand at my grave and cry.

I am not there; I did not die in vain as

long as my sacrifice is not forgotten.

(Author Unknown)

I Saw An Old Veteran

Beside the road

he sat

with an overgrown beard

and a strange looking

hat.

The sign he held, 

well, you know what it

said.

"Will work for food",

it read!

And beside him sat a

tired-looking

dog.

The dog was jet black

with forlorn

eyes.

But you could tell that

he was in

partnership with

the old vet,

as both sat under the

canopy of darkened

skies.

All of his earthly goods

were confined to

one duffel

bag.

Tied to his dog's wounded

leg was a bloody

dirty

rag!

Of course I stopped 

beside the

road

to talk a bit with him

and to learn that he

carried a

heavier load

within.

Both the vet and his

dog were

on the friendly

side

as they sat awaiting

a ride

to somewhere

down the

road,

either East or West

North or

South,

it made no difference

as long as they

had food for

the

mouth.

Where were you in the

war,

I said?

It was in Nam

as a tunnel

rat,

as he unconsciously

raised his

hat.

I could see from his

sunken eyes that 

I needed to

change

the topic,

for in Nam their hot

tropic

and underground

tunnels

could rob one of his

mind,

leaving a tunnel rat

blind

to the reality of

his surroundings.

He told me that he needed

a drink...

and I knew it was not

water

for his bottle was

full.

Now, let me ask you this

dear reader;

what would you do for

this Nam vet and his

best friend,

a tired old black dog

which tagged

along?

If you had been a tunnel

rat

in Nam would you be

a friend

to alcohol,

no matter the

brand?

Before you answer that

hard question

take another look at this

unkempt pair,

for crawling through

a jungle

underground, one longs for

fresh air

from the outside world

where claustrophobia

does not hem

one in.

Would you be a friend to

Old Granddad

or to

cheap wine of any

kind?

Would you "take this pair

In?"

Give the old black dog

a bath, rub him

down

dry him off

feed him with a bowl

of "Kibbles & Bits",

and give him a name

that fits!

And what would you do

with the Nam

vet,

who hasn't died 

yet?

Perhaps take him to the

VA

where he could stay

without

pay,

for there the health providers

could care for him,

clean him up, find him some clothes,

feed him well, tend to

his health,

and whatever else

only God

knows!

Then you could bring his dog

to the VA grounds

where the two

could meet

again

as they make the rounds.

Now, we both know that the scene

outlined above

will never come to 

pass,

for old vets and old dogs

are an unseemly 

sight,

so let them be free to

wander both day

and night.

You may find them sharing

a cardboard

box

under some unknown

bridge,

but still keeping the sign

which says

"Will work for food!"

So I shall feed them today

and send them on their 

way

down the road of

tomorrow,

where you can find the two

beside the road

of "Sorrow!"

My heart breaks for an old vet,

though the war be o'er,

he isn't home

yet!

I am an old vet too,

not of Nam

but WWII,

but I have a dog named

Muggs,

who welcomes all my 

hugs.

We both do not work

for food,

but have a nice warm

home

where we don't have to

roam

down some strange road

of

Tomorrow!

Better to have PTSD

for sixty years

than to have crawled through

those awful 

tunnels, in a jungle called

Nam 

and to have an only friend,

a black dog named

Sam!

C. Douglas Caffey

58th Wing of

the 509th

Air Photo Unit,

Army Air Corps.

I AM A COP

I took a job working around the clock, leaving my family alone at night while I stood out in rotten, miserable weather in order to protect your family. 

I worked two jobs in order to supplement a lousy salary so that I could make sure that you were able to get to your air conditioned home to your air conditioned car to your air conditioned office while I stood on a street corner, breathing exhaust fumes and directing traffic so you wouldn't be late.

While you were home with your kids on their Birthdays, Christmas, Easter and other momentous times in their lives I was responding on Robberies, Burglaries and Shots Fired calls and running down darkened alleys and across roof tops in parts of the city that you wouldn't consider going near. 

I missed a lot of birthdays, school plays, father and daughter dances because a dignitary or a celebrity came to town and you needed cops on the street to make sure that you could safely park without being annoyed by beggars and other lowlifes.

You were able to take your kids to the Thanksgiving Day Parade and have a wonderful, safe time. My kids were only able to watch it on TV because I had to leave the house before daybreak, set up barriers, keep thousands of excited little kids from running out into the street, or find the little lost kids (the ones that you "took your eyes off only for a second") calm their hysteria and help reunite them with their parents. By the time the parade was over, I was finally able to go home to my kids, tired but grateful that I wasn't working a 4 x 12 shift.

I did these, and thousands of other demanding and stressful jobs that you wouldn't think of doing in a thousand years.

I did them because I AM A COP. I found a profession that I was proud of and where I could serve my community and fellow man. It doesn't pay what it should, I am shunned and ostracized by people who don't think it is a job for anyone with intelligence (many Police Officers are college graduates and many have advanced degrees) and the press never tires at taking swipes at cops.

But, I belong the best brotherhood in the world. People that I trust with my life every day and that I know have my back every minute. We have our differences, like people of every race, creed, color, national origin and ethnicity, but when a "10-13" crackles over the air, I know in my heart that every officer out there will drop everything that they are doing and rush to my aid, regardless of our differences. 

Would anything like that ever happen on Wall Street? 

I am a cop in my soul and will be until the day I die.

Richard R. Vivolo

U.S. Army

Fort Dix, New Jersey

Service From 1960-1962

JIMMY FLYNN RIGHT OUT OF POLICE ACADEMY IN 1961, AND FIRST DAY READY TO REPORT TO 42PCT MY FIRST COMMAND.

PICTURE WAS TAKEN ON ROOF OF OUR RESIDENCE 1974 LAFONTAINE AVE.IN

THE 48TH PCT.

TWO YEARS LATER WAS IN A SHOOTING WITH 6 PERPS WITH WHO JUST ROBBED JEANNIES BROTHER SONNY COMING HOME FROM WORK AS A WAITER AT THE CROTONA PIZZERIA.

A NUMBER OF SHOTS WERE FIRED.

I WOUND UP ARRESTING ONE THAT NIGHT AND ARRESTING THE REST A FEW DAYS LATER.

P.S. I ONLY HAD MY OFF DUTY GUN WHICH HELD ONLY 5 SHOTS. WITH THE BAD GUYS WITH PLENTY OF AMMO.

I RECEIVED A POLICE COMMENDATION FOR THIS. 

PFC JIMMY FLYNN BEHIND WHEEL, PANAMA 1956  .50 CAL. MACHINE GUN MOUNTED ON JEEP.

THIS IS A GUY I ARRESTED WITH A KID HE KIDNAPPED IN MINNESOTA..

I ARRESTED HIM WITH A GUN IN HIS BOOT IN CENTRAL PARK.

HE HAD THE YOUNG KID WITH HIM.

Herb's Son Michael

Corporal, U.S.M.C.

Parris Island

Camp LeJeune

I WAS THE LEAD DETECTIVE  WHEN WE SEIZED THE .50 CAL MACHINE GUN, FROM WOMEN IN THE BLACK LIBERATION ARMY

Lou Volunteers For Beaverton P.D.

Preacher Mike In Viet Nam

Service 1966-1968

Preacher Mike In Viet Nam

Service 1966-1968

Preacher Mike In Viet Nam

1966-1968

1st Sergeant Mike Hynes  Re-Enlists Six More Years In 1975

Joan Csoka's Husband Al

U.S. Marine Corps

Picture Taken In

Chu Lai, Viet Nam in April 1966. They were waiting for helicopters to go on a search and destroy operation. 

Louis Tepe

Todd Shipyard Worker

Francis Colleton

Fran's Uncle

James Colleton

Fran's Father

Harold Tepe

Son Of Louis Tepe

Fran's Uncle

Army Air Corps


Barry Berger

(Center)

Specialist 4th Class

U.S. Army

1964-1966

Wildflecken, Germany

John Miller

U.S. Army  WWII

(Mickey's Dad)

Peter Ferraro

U.S. Navy  WWII

(Lenny's Uncle)

THE MIGHTIEST MILITARY IN THE WORLD

USS Ronald Reagan (CVN 76)  (foreground), USS Kitty Hawk (CV 63) (middle), USS Abraham Lincoln  (CVN 72) and their associated carrier strike Groups steam in formation  while 17 aircraft from the Air Force, Navy, and Marine Corps fly over  them During a joint photo exercise (PHOTOEX) while preparing for  exercise Valiant Shield 2006. 

The Kitty Hawk Carrier Strike Group  is currently participating in Valiant Shield 2006, the largest joint  Exercise in recent history. Held in the Guam operating area June  19-23, the exercise includes 28 Naval vessels including three carrier  strike groups. Nearly 300 aircraft and approximately 22,000 service  members from the Navy, Air Force, Marine Corps, and Coast Guard are  also participating in the exercise. Official U.S. Navy photo by Chief  Photographer's Mate Todd P. 

USS Milwaukee (AOR-2)

Radioman 3rd Class Michael McWatt

1970-74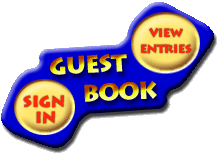 U.S. Navy Seaman Peter Santini

Son Of Richard & Eleanor Santini

Receiving Post 911 Citation Commendation

From Assistant Secretary Of Defense

Victoria Clarke

Richie Santini Is From 178th St & Bathgate Ave.

Bronx, New York

During the WW I years, Arthur S. Mole and John D. Thomas made some 

incredible human pictures by using thousands of sailors or soldiers in 

uniform to create images . It took 18,000 soldiers to make up this picture of the Statue Of Liberty.

Submitted by Richard Santini

Richard Santini's Son-In-Law Angel (2nd from left) with buddies. U.S.Army

Listen To Your Favorite Military Song

Click The Links Below

Then Click Your Back Arrow To Return To Veterans Page

With a year to go before it even touches the water, the Navy's amphibious

assault ship USS New York has already made history. It was built with 24

tons of scrap steel from the World Trade Center.

USS New York is about 45 percent complete and should be ready for launch 

in mid-2007. Katrina disrupted construction when it pounded the Gulf 

Coast last summer, but the 684-foot vessel escaped serious damage, and 

workers were back at the yard near New Orleans two weeks after the storm.

It is the fifth in a new class of warship - designed for missions that

include special operations against terrorists. It will carry a crew of 

360 sailors and 700 combat-ready Marines to be delivered ashore by 

helicopters and assault craft.

"It would be fitting if the first mission this ship would go on is to 

make sure that bin Laden is taken out, his terrorist organization is 

taken out," said Glenn Clement, a paint foreman. "He came in through the 

back door and knocked our towers down and (the New York) is coming right 

through the front door, and we want them to know that."

Steel from the World Trade Center was melted down in a foundry in Amite,

LA to cast the ship's bow section. When it was poured into the molds on

Sept. 9, 2003, "those big rough steelworkers treated it with total 

reverence," recalled Navy Capt. Kevin Wensing, who was there. "It was a 

spiritual moment for everybody there."

Junior Chavers, foundry operations manager, said that when the 

tradecenter steel first arrived, he touched it with his hand and the 

"hair on my neck stood up." "It had a big meaning to it for all of us," 

he said. "They knocked us down. They can't keep us down. We're going to 

be back."

The ship's motto? - 'Never Forget'

This page was last updated: November 10, 2015

Wheezie's Uncle's Brother

Charles Colleton

U.S. Navy

Fran's Uncle

Joe In Marine Uniform & Fran

Wedding Day

Ray Moore

U.S. Army...WWII

Fran & Helen's Uncle

Richie Moore

Seabees WWII

Fran & Helen's Uncle

Eugene Lorenz WWII

(Mickey's Uncle)

Veterans Memorial Park

Safety Harbor, Florida

Veterans Memorial Park

Munster, Indiana

"Blessed Are The Peacemakers"

Rest Easy Soldiers!

If anyone would like to include a picture of their hometown Veterans Memorial, please e-mail me the picture and I will be happy to include it on this memorial page.

lennyv@tampabay.rr.com

Veterans Memorial

Millstone, New Jersey

Veterans Memorial

Farmingville, Long Island

Veterans Memorial

Farmingville, Long Island

A Childhood Friend  Joey Reale