" The Family Twins "

Pete & Tony Muccioli

Perpetual Birthday Recognition Web Page

Of eleven children begotten of Ceasar and Theresa Muccioli, Pete and Tony boast of being the only twins in the family, to include the children of all 26 nieces and nephews.  Besides the boasting, they demand special yearly recognition on their birthday and have held nieces and nephews accountable (And Hostage) to arrange for parties and collection of gifts.  This web page is in honor of "The Family Twins" and designed to live in cyberspace for all time to come so their birthday may never be forgotten by future generations.

To The Big " 50"

The Twin's 50th Birthday Party

They Never Did Break The Habit !

Pete & Tony With Dominic Impemba

Pete & Tony With Sisters......Madelyn, Mary Ann, Nancy, Rose & Millie

There They Go Sucking Those Thumbs Again!

"The Twins"  With Sister Nancy

"The Twins" With Sister Millie

The Wives Of The Twins.......Jean & Marie

Millie Muccioli...Richie Vivolo...Nick Muccioli & Millie Ferraro

Opening The "Extorted" Gifts

Sister Mary Ann...Tony...Brother Ben

And so my dear family and friends......................This concludes "The Family Twins" recognition web page.  It has been determined by nieces and nephews that since this web page will live in cyberspace indefinately...................it will no longer be necessary to hold an annual  party, and as for birthday gifts for the twins.............may this web page be considered a perpetual gift to "The Family Twins."  The Guestbook below is provided for the purpose of expressing a "Once-And-For-All" acknowledgement of "The Family Twin's Birthday" ...............or forever hold your peace!  No... wait a minute!.......perhaps it would behoove us nieces and nephews to come back to this web page once a year to wish "The Family Twins" a Happy Birthday.  That will keep them from sucking their thumbs and crying!

*** Disclaimer ***

The creator of this web page assumes no responsibility as to its contents... written or implied, and is to be held blameless under the law by those for whom it is intended.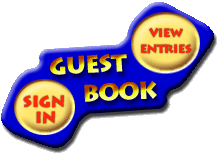 With Love From All The Nieces & Nephews and Brothers and Sisters

Ceasar, Ann Marie, Anita, Lenny, Vinnie, Tina, Matthew, Annette, Theresa, JoAnn, Denise, Steven,

Karin, Raymond, Donna, Gina, Daughter Michele, Barbara, Christine, Paul, Raymond.......their spouses, brothers Frank & Ben, sisters Millie, Mary Ann, Nancy & Jo, and extended family.

" HAPPY BIRTHDAY "  Pete & Tony

And Many More !

Jean...Pete....Tony....Marie